JTF provides matching funds and technical assistance for SOAR's application for $630,624 in federal funding.
Grant Amount: $25,000
Shaping Our Appalachian Region (SOAR) is a regional nonpartisan nonprofit that champions local projects, programs, and advocacy for the 54 ARC-mandated counties in Eastern Kentucky. JTF committed matching funds and technical assistance to SOAR , who successfully secured $500,000 from the FCC's ACP Outreach Grant Program.
"SOAR has no higher priority than ensuring every Eastern Kentuckian can afford a high-speed Internet subscription. That's why it was a no-brainer to apply for the FCC ACP Outreach Grant Program, which would provide critical financial resources to raise awareness of this promising program to eligible households in 26 Appalachian Kentucky counties."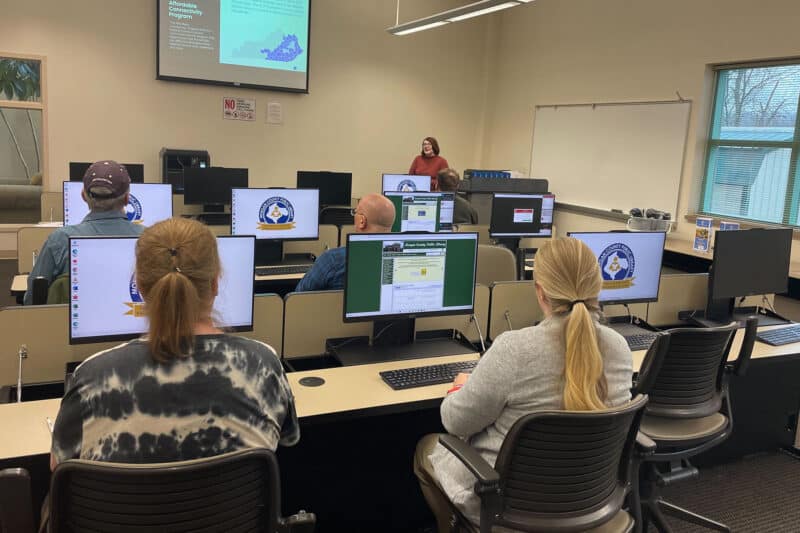 With FCC funds, SOAR will leverage its existing relationships with public school systems, community action agencies, public libraries, extension offices, and local internet service providers to enroll an additional 20,441 households. Assuming these households are enrolled in the ACP program for 18 months, that would leverage an additional $11 million in federal subsidy funding.
"SOAR was very grateful for $25,000 in matching funds provided by the Just Transition Fund. These JTF matching funds will give a competitive edge to SOAR's application."
<< Learn more about our impact